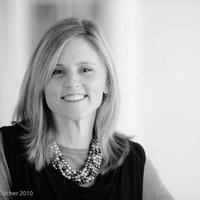 Colleen Hittle has over 25 years of experience in the healthcare and life sciences regulatory environment, providing technical and expert support to companies regulated by the U.S. Food and Drug Administration ("FDA") as well as international, global regulatory bodies. Colleen has been accepted as expert in multiple jurisdictions in matters related to transactions, disputes and litigation in healthcare and life sciences industry.
Colleen has led global regulatory and compliance services teams, providing support for companies developing and marketing products in the medical device, health information technology, combination product, and drug and biologics industries. Former President, CEO, and owner of Anson Group (an FDA regulatory consultancy acquired by a publicly traded firm in 2013), Colleen has served FDA-regulated companies ranging from the smallest start-ups to Fortune 20 industry leaders.
A highly sought-after Strategic Advisor for mergers and acquisitions, she led regulatory, quality system, and compliance diligence reviews for deals with a total value of $25B over a three year time period. She has testified as an expert witness at FDA hearings and meetings and in civil litigation matters; led a multi-site investigation of allegations of compliance record falsification; provided primary leadership on engagements to remediate large-scale, complex U.S. and global regulatory agency enforcement actions; spearheaded a company-wide regulatory assessment for a Fortune 20 corporation seeking to expand into market sectors with substantially higher risk profiles; and interacted with FDA on behalf of companies wishing to market combination products utilizing new technologies.
With a degree in Engineering from Purdue University, Colleen is a recognized expert in FDA regulatory and compliance strategies and an active participant in industry dialogues with the FDA. She has served on numerous industry, university, and civic non-profit boards, and is a regularly invited speaker and panel member at industry conferences.